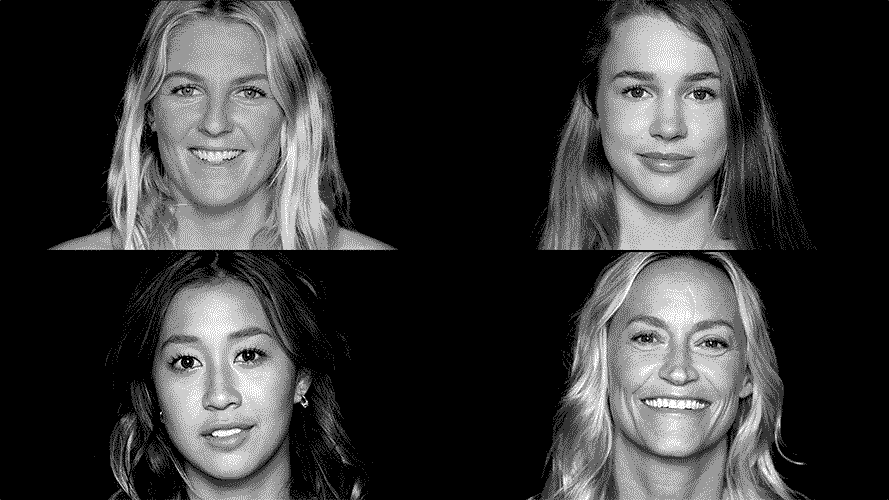 It started day one. The day Lisa ripped in those boardshorts, the day Sarah dropped into the superpipe and the day Kelia log-dropped into Teahupo'o. We've always been real, and we've always been restless. We have that special something. Something confident. Something original. We know what we like, who we are, what we want, when we need it — and we need it now. More than ever, positive leaders are being cast. Someone, and something to point the way. To set the example. To rep real, to push new, and to be next, now. Here's an invitation to join our trip. To put some heart into it. And to show others that they can do the same. Make Waves. Move Mountains.
Women's Swimwear, Surf, Snow Clothing and Fashion Apparel from ROXY Australia
ROXY is a fashion brand inspired by the Mountain and the Wave. Since our inception in 1990 with the first women's specific boardshort inspired by Lisa Andersen, we have always empowered girls to live their dreams and explore this world we live in. We create adventure-inspired, purpose-driven fashion that motivates women to live richer, more engaged lives. Discover what our athletes Stephanie Gilmore, Torah Bright and others are up to.
ROXY is the original surf brand for women, girls and kids.
From our foundation in swimwear, the ROXY store is exclusively for girls and features best priced technical surf wear, wetsuits, rash vests, snow outerwear, base layers, snowboards, beach clothes for women, surf apparel, girl swimsuits, bikini, tankini, boardshorts, women's active and fitness wear, including yoga and beach accessories, dresses, knits, sweaters, denim, footwear, boots, sandals, thongs, shorts, leggings, tops, watches and other accessories. Enter the world of ROXY today and find your inspiration!
RETURNS ARE ON US*
We know that finding your perfect match can take a couple of tries...
So for a limited time, we're offering free returns via Australia Post when you spend over $150!
MORE INFO >
It's free to join and you'll earn points and perks for shopping + score access to exclusive member benefits and offers!
SCORE 100 WELCOME POINTS JUST FOR JOINING + 50 BONUS POINTS FOR COMPLETING YOUR PROFILE!
LEARN MORE >